Monday June 14 2010, 8:00 am ET
ULTERA SYSTEMS AND HYDROSCIENCE TECHNOLOGIES SIGN WORLDWIDE OEM AGREEMENT FOR MDR SEISMIC DATA STORAGE CONTROLLER
BARCELONA, Spain – June 14, 2010 -- (BUSINESS WIRE) --Ultera Systems Inc. and Hydroscience Technologies, Inc. (HTI) jointly announced at the EAGE Conference here today that they have entered into an OEM agreement under which HTI will integrate Ultera's MDR seismic data storage controller into its NTRS2™ recording system.
HTI's New Technology Recording System2 (NTRS2™) was developed to acquire and record large quantities of data in real-time. It is designed to be a lightweight, portable, high-resolution recording system that can manage multiple streamers.
Ultera's Mirage Data Recorder™ controller is a high speed, advanced, real time data recording system that offers the reliability of a mirrored disk subsystem and connectivity as conventional tape storage. An embedded archive engine provides a high-speed copy of virtual tape volumes to conventional tape cartridges and an integrated QC port allows confirmation of data recorded in real time.
"We are constantly evaluating data acquisition solutions to ensure we can offer the most technologically advanced marine seismic technology available," stated Fred G. Woodland, CEO and president of Hydroscience Technologies. "We recently completed testing and evaluating Ultera's Mirage controller line and certified it meets our stringent standards for quality, accuracy and reliability. As a result, we are excited to integrate the MDR in our equipment on a global basis."
"This agreement with HTI is a major step forward in our efforts to sell Ultera products internationally," said Ultera president Mo Nour, "HTI has one of the premier technical staffs in the field of seismic instrumentation and Ultera's market standing can only be enhanced by our new synergies."
About Hydroscience Technologies
Hydroscience Technologies, previously known as Seismic Engineering Company, first began at-sea geophysical operations in 1945, and pioneered the technology that makes today's routine 24/7 geophysical towed array operations a reality. The company's designs include scores of liquid and gel filled towed arrays 'streamers', ranging from low channel count research types through the latest 20,000+ channel SeaMUX™, SeaMUX2™ and SeaTRAK™ 24 bit digital telemetry streamer systems. They also serve numerous more specialized needs including high frequency arrays for special projects. Hydroscience offers custom development as well as standard designs, drawing on its wide range of commercial and research experience. For further information phone (940) 325-8221, email sales@seamux.com, or visit the company website at http://www.seamux.com.
About Ultera Systems
Founded in 1994, Ultera designs and delivers high-performance technologies for tape, virtual tape and other removable storage devices. The company's proprietary tape RAID ASIC design incorporates the latest technology available to achieve maximum performance and data reliability. Ultera hard drive-based virtual tape libraries, tape arrays, optical arrays and media duplication products are marketed and sold through major OEMs, storage integrators, technology providers, resellers and distributors. For more information phone (949) 367-8800, email inform@ultera.com, or visit the company website at http://www.ultera.com.
Contact
Daly-Swartz PR for Ultera Systems
Jeffrey Swartz, 949.470.0075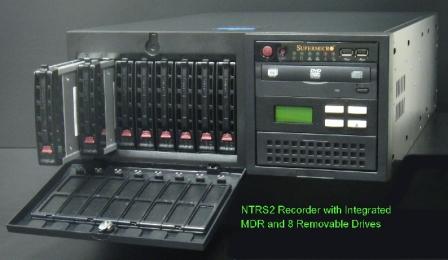 Back to Press Releases